Our Coaching
We Provide Experts Create
Great Value for Visa
We provide expert team to create great value for immigration. Our certified & reliable Immigration Consultant professionals can help you get a positive decision on your case. We provide immigration services in all different areas of countries.
Choose Your visa
Choose Your Immigration - visa Services
We make the visa process faster. Our primary goal has been to provide immigration in all over country and universities. Nam hendrerit elit vel urna fermentum congue.
OUR COMPANY
Since 1980 we have
branches all over world
We have been counselling students for educational opportunities in Foreign countries. Fusce non mi at nisl laoreet pretium. Nulla ut elementum sapien an pulvinar augue.
Quis nostrud exercitation ullamco laboris nisi ut aliquip ex ea commodo consequat nulla ut elementum sapien an pulvinar augue.
About Agency
Immigration Services From
Experienced Lawyers
We've been counselling students for educational Opportun in Foreign countries.
Fusce non mi at nisl laoreet pretium. Nulla ut elementum sapien, a pulvinar augue. Sed semper sed tellus in ultrices. Nam hendrerit elit vel urna fermentum congue.
Immigration Consultency
80%
We run all kinds of immigration Services that vow your success
Testimonials
knows About Our Customer Say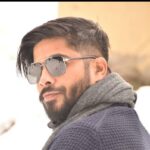 The entire team had done a great job all through the journey. I would also like to thank you for the services.I would like to take a moment appreciate your efforts in helping me in my dream of studying abroad. Thanks for the support!! Best Canada Immigration Consultant in India for sure!!!
My experience with AVS Immigration has been brilliant so far, with a wonderful and professional team right from start! My consultant Mr. Prabhat has been extremely knowledgeable, has a lot of experience and put a great effort into my application process, making sure it moves forward smoothly. Also, he is very patient and has very good communication skills, explaining repeatedly making sure to clear all my queries. I would like to appreciate his support and valuable guidance. I wish him all the best with his future and also good luck to the entire Reliable team. I highly recommend Avs Immigration for all their services available.
Avs Immigration is the best option you can get for professional Immigration consulting. Their team is defined perfectly with each associate knowing their responsibility. Keep up the good work and will blindly refer your services to my acquaintances. Also special thanks to my assigned Avs  Immigration Pvt Ltd., Ms Vaishali for having tremendous patience and professional attitude. You have achieved expertise to handle complex scenarios like mine. I highly recommend Avs Immigration Services
Avs Immigration is one of the best immigration consultancy who is transparent , I always recommend them because, I am not eligible for the same due to my age, and after checking my eligibility they gave me genuine report that I am not eligible for the same. and before that I visited to many consultancy, They said Canada govt change their demand list and i will be eligible once the province will open. But I only believe on Avs Immigration as they guided me well. Now i start the case of my sister with Avs Immigration, I do have a strong believe on them.
I started my application process for Canada 2 years back with Avs Immigration and last year they gave me a free 1 year extension. 2 months prior to the extended period I have got the nomination for Alberta. They have given another extension to make sure I get all the documentation done without paying anything extra. I really appreciate the management for all these considerations. Thanks you so much to help me sail through this journey and get my dream come true. The Best Canada Immigration Consultant In India 
LATEST NEWS
Liviza More articles from
Resources & News
We provide immigration service in all over country and universities. Sed semper sed tellus in ultrices. Nam hendrerit elit vel urna fermentum congue. Aenean varius euismod quam sed ultrices. Duis ac magna turpis urna fermentum congue.
Rules for PR in Canada for International Students | visa for canada | how to get pr in canada after 2 year study | how to get pr in canada after 1 year study | can i apply for pr while studying in canada
Rules for PR in Canada for International Students
As an international student in Canada, there are a number of rules and regulations you must follow when dealing with the Canadian government and immigration agencies.
Failure to do so can result in fines or worse, deportation from the country or even bans on re-entry into Canada in the future! It's important to be aware of these rules and make sure you follow them closely so that you don't have any problems later on down the road. Read on to learn about important Rules for PR in Canada for International Students below!
If you want to become a Permanent Resident in Canada…

It's important to follow these Rules for PR in Canada for International Students, as you might be denied your application without doing so. It can be a confusing process for many people, but don't worry!
We've created a helpful infographic to help you make sense of it all. Follow our 5 Tips and you'll be well on your way to becoming a Permanent Resident in Canada. Become PR in Canada with Innovative Group today!
1) Get your Degree from an accredited university

Canada is a great country for international students who are seeking education. However, there are many Rules for PR in Canada for International Students that you should follow to get your degree from an accredited university in Canada.
There are five important rules that international students must follow while getting their degrees from Canadian universities. If they don't abide by these rules then they will not be able to get their degrees and PR in Canada.
2) Complete your degree program before applying for permanent residency

While completing your degree is probably your primary goal as an international student, it's important to keep a long-term view of what you want to do with your education.
There are many Canadian universities and colleges that offer work opportunities for international students who wish to stay past their study terms. It's a great way to gain valuable experience in your field of study and learn more about life in Canada.
However, remember that working while studying is against both university regulations and federal laws; if you have doubts about whether something is allowed or not, it's always better to check before signing up. Just because one person did something doesn't mean it's okay for everyone else to do it as well.
Also Read:-
3) Choose your prospective province wisely

Not all provinces offer post-graduation work permits to international students. In fact, as of 2017, only Ontario and British Columbia do
—with Saskatchewan coming soon (more on that below). To clarify: a PGP means you can stay in your province after graduating from school and look for work there (and if you're lucky, eventually apply for citizenship), but be careful about jumping into a program just because it offers a fast track to residency.
For example, while Alberta doesn't issue PGPs, some top-ranked institutions like The University of Calgary do have transfer agreements with nearby provinces like BC or Ontario that allow you to finish your degree before moving somewhere else. It's always best to explore multiple options before making any big decisions!
4) Meet the language requirements

Whether you plan to study or work in Canada, you'll need to know a thing or two about official languages.
The good news is, language requirements are quite simple. If English is not your first language and/or you do not have any post-secondary education from an English-speaking institution, you will be required to provide proof of your English abilities.
For entry into an occupation that requires licensing and certification by a provincial authority (eg law, engineering), applicants may be tested for skills in both French and English, depending on how much their first language differs from either of these languages. In most other cases where no formal credential is required (eg jobs as janitors), applicants will only need to show that they can speak English.