How to apply for a Canadian open work permit
A Canadian open work permit allows you to find employment in Canada and change jobs without any restrictions, as long as you meet specific eligibility requirements. If you're already in Canada and are looking to change your status, an open work permit might be the best solution for you. This guide will show you how to apply for an open work permit, so you can take your career to the next level in Canada!
What is a Canadian open work permit?

Canadian open work permits are designed for foreign nationals who have received an offer of employment in Canada. To obtain one, you'll need: A job offer that is at least 12 months long (or in Quebec, a job offer that is 10 months long). Proof that you have enough money to support yourself while looking for permanent accommodation (the amount varies depending on where you will live).
Who qualifies?

To qualify, you must be an international student in Canada and have completed your program of study. If you are eligible, you may receive your Canadian open work permit after: finishing at least 6 months of full-time studies or 1 year of part-time studies at a designated learning institution; completing all requirements for your program within the same time period; and providing proof that you paid tuition fees while studying in Canada. This rule is waived if you're applying as an international student who has graduated from a PhD, master's, or research program.
International student graduates

Since international students have completed their program of study and received their degree, they can usually extend their stay in Canada after graduation without applying for another student visa. However, not all schools offer such an option, so graduates should contact CIC directly to confirm whether or not they qualify. If they do qualify, they must submit an application to remain in Canada as well as proof that they have completed or are scheduled to complete their program by a certain date (normally no more than 90 days after graduation). If these conditions are met, graduates can generally leave Canada when they choose and then reapply at any time to enter again on an open work permit.

Citizens of foreign countries with reciprocal agreements

If you're from one of these countries, you may be able to immigrate through an existing agreement: Australia, Israel, Hong Kong, Japan, New Zealand and South Korea. (Additional agreements are expected by early 2018.) If you meet certain criteria, then you don't need a job offer or employer assistance in applying for a work permit; it's known as an open work permit. To get started on that process–called economic immigration–you can fill out your information here
The application process

In order to obtain an open work permit, you must first have a job offer from an employer in Canada. If you are currently in Canada and do not hold permanent residency status, it is extremely important that you contact your local immigration office before applying. The same goes if you are outside of Canada: You will need to contact your local immigration office before applying. Once your application has been accepted, it can take anywhere from 2 weeks (if everything goes smoothly) to 1 year or more (if there are problems with your case) for your Canadian open work permit to be approved. In some instances, applicants may even be denied at one office and then have their file transferred directly to another immigration office—meaning processing could take longer than normal.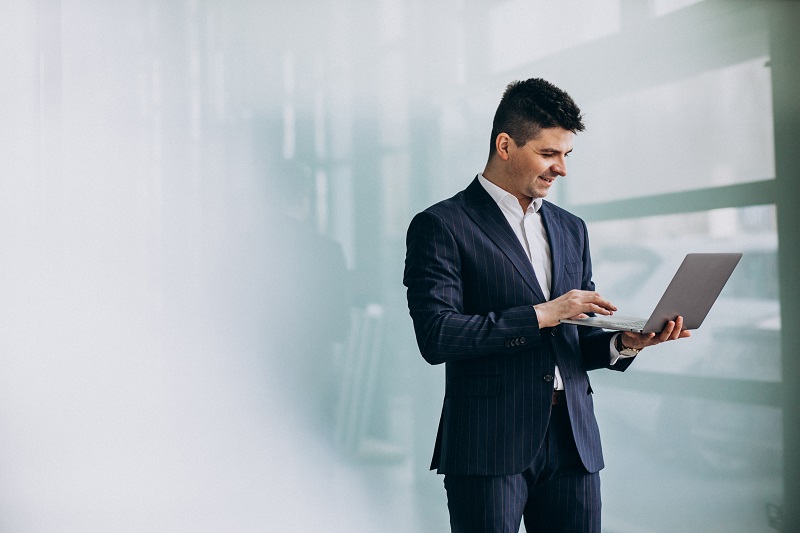 Work experience in Canada

A Canadian open work permit is not time-limited. If you plan on staying in Canada for longer than 90 days, however, it's highly recommended that you apply for an extension or change your immigration status before your current period of stay expires. You'll want to make sure you don't get caught without a valid immigration status and end up having to leave and come back at great expense.
Work while you wait

Once you've applied for an open work permit, you can technically start working. But you should be aware that your employer may have to sponsor your application through a federal program called LCP (Labour Market Impact Assessment) when it comes time to renew your status after 2 years. If you're applying through one of these programs, do not start working until your visa is approved by Immigration, Refugees and Citizenship Canada (IRCC). If you're caught working illegally, you'll lose any opportunity of extending your stay in Canada. Don't be tempted – wait until it's officially legal before getting yourself hired!
Passport and visa requirements for Canadian open work permit

Visa requirements and passport validity vary by country. Canadian citizens require passports that are valid for at least 6 months beyond their intended stay in Canada. Citizens of countries with visa-free entry into Canada may enter without an advance visa but must show proof of sufficient funds to support themselves during their stay and documents showing where they will live while in Canada. Visitors arriving by land or sea also need proof of insurance, which can usually be obtained on arrival. Passports are not required for stays shorter than three months (or six months if it's a multiple-entry visa).
Conditions for Canadian open work permit

In order to qualify for a Canadian open work permit, you must meet at least one of these conditions: you're working with an international organization that has its headquarters in Canada; you have family ties in Canada; or, you qualify under the post-graduation Canadian open work permit. Note that having your application approved is no guarantee of a job. It's also important to note that holders of open permits are not allowed to change jobs without first getting new consent from Citizenship and Immigration Canada (CIC). Also, keep in mind that if you lose your job or become unemployed while working on an open permit, it will expire automatically.
Stay updated! Canadian open work permit

If you're applying from abroad, your visa/work permit will not be issued immediately. Make sure that you know when it's coming and plan accordingly. If you have anything special going on in your life (wedding, grad school graduation, etc.), make sure to remind immigrants of those important dates and let them know whether or not they are going to occur outside of Canada—you want them to know how much effort should be put into expediting your case. Many cases can take up to six months, but some can take as long as a year! Don't fall into that category by waiting until two weeks before you leave/graduation/etc. is due and think it will happen in time.
If you found this article useful for you then Keep Connected with Avs Immigration and Follow us on our social Media
An open work permit allows you to take any job anywhere in Canada. That's different from most other types of permits which restrict you to jobs that fall under your specific program criteria. If you don't want your employment restricted, or if you want more freedom in your choice of employer and job, an open work permit may be right for you. Applying for an open work permit involves several steps, so let's get started! To start with…
Currently, it can take up to 8 months to get an open work permit in Canada. This time frame will vary depending on your country of origin and if you are applying in your home country or from another country (i.e. tourist visa). If you are considering moving and working in Canada, we would suggest that you contact us before traveling to make sure we can help process your application within a reasonable time frame.
An open work permit is valid for up to three years and allows you to start working in Canada while waiting for your permanent residence application to be processed. You are eligible if you are applying as a skilled worker, a business person or through an established provincial/territorial nomination program. Open work permits allow applicants to start working anywhere in Canada that they want, however they must still abide by all of their conditions of entry such as not working more than 20 hours per week off-campus during study.
A candidate applying under International Experience Canada (IEC) must first be eligible to enter Canada as a temporary resident. The IEC program requires that foreign nationals have legal status in their home country in order to participate. Additionally, candidates must have completed at least 12 months of full-time study within any 24-month period within their most recent 36 months of study prior to being issued an IEC visa. If you meet these basic requirements, you can move on to successfully apply for an IEC work permit.
If you are qualified, applying for an open work permit is one of your best options. In order to qualify, you must have at least 1 year of continuous full-time (or equivalent in part-time) skilled work experience in your occupation. To demonstrate that you have such experience, you will need to provide us with proof of employment and detailed information about each position you held during those 1 years.