Join us on
June 4TH, 2018
at 11 AM PST | 2 PM PST | 8 PM GMT
Webinar Series on Immigration Topics Getting Ready for Australia
Simple tips you can implement today to make your dream success
In lacus eros, rhoncus eget quam vel, cursus pulvinar nisi. Donec lorem lectus, venenatis quis ligula posuere, sagittis fringilla neque. Pellentesque porta enim non sapien finibus pellentesque quis eget est. Suspendisse magna lectus, luctus vitae orci vel, euismod venenatis magna.
Our Guest — Jerome R. Farmer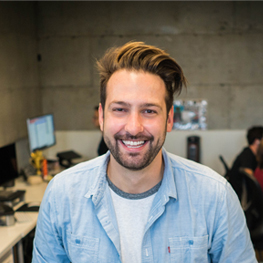 About — Jerome R. Farmer
Jerome R. Farmer has some serious expertise that qualifies him to host this webinar, like that time he built a hot dog ladder to the moon. Learn more in his best-selling book, "VISA IMMIGRATION AUSTRALIA."
What you'll learn

Etiam laoreet lacus a felis auctor lobortis. Vivamus nunc mi, gravida at risus eu, ornare varius enim. Praesent fermentum lectus leo, nec dictum an.
Eligibility
Aenean mauris urna, rutrum id luctus ac sagittis ndisnt ellentesque sagittis euismod purus, eget lacinia tellus sagittis quis.
Suspendisse euismod enim in magna venenatis ornare.
Praesent pharetra mi id nisl tempus condimentum.
Cras vel ipsum vitae libero vulputate tempor vel at enim.
Nullam in urna molestie nisi bibendum dignissim.
Ut eleifend elit quis felis pellentesque placerat.
Mission
Mauris at egestas libero, vel condimentum augue. Pellentesque quam est, consequat id purus ac, auctor maximus libero.
Cras a sem tincidunt, accumsan ipsum et, euismod mi.
Sed vitae purus varius ex posuere fringilla.
Donec non nibh id purus euismod feugiat.
Quisque malesuada eros nec arcu ties quam sodales.
Etiam egestas metus at tellus accumsan lobortis.
"Lorem ipsum dolor sit amet, consectetur dipi sicing elit, simple sed do eiusmod Incididunt ut labore dolore magna aliquenim ad minim veniam quis nostrud exercitation ullamco laboris nisi ut greate experience with visahub."
EDDIE M. BROWNE

( Invester Australia )
"Vestibulum quis ante eu ex volutpat elementum vel vel urna. aliquenim ad minim veniam quis nostrud exercitation ullamco laboris nisi ut greate experience with visahub."
FRANK A. SOLOMON

( Students Australia )